We are pioneers in the IPTV/OTT industry. With decades of experience, in an ever-evolving streaming industry, TTJ Can has always maintained its leadership in IPTV/OTT panel software. We continue to invest heavily in R&D to evolve our products, giving our customers a competitive edge. Our goal is to constantly innovate, delivering best-in-class software, with the highest quality user experience, and excellence in service and support. Our customers are our partners, and we work closely with you to create the best IPTV solution.
End-To-End IPTV Solutions
We provide all the components to deliver a complete IPTV solution, including on-prem or on-cloud deployments.

Our solution includes:
We offer a full suite of applications, to support all the major app stores.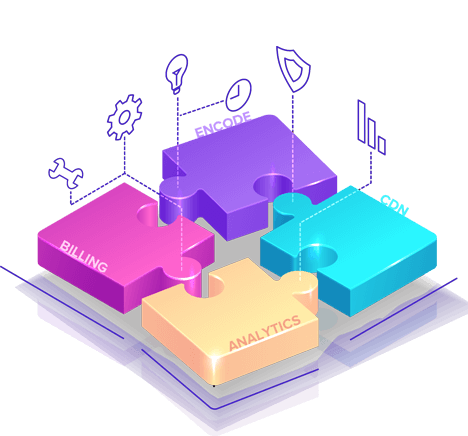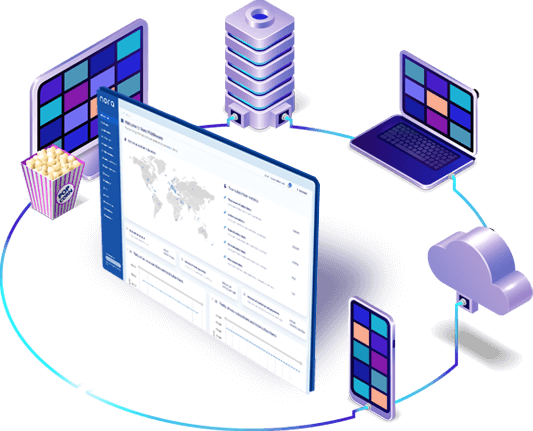 Nora Middleware is a highly-intuitive administration interface designed to be straightforward and easy to use. Control all aspects of your IPTV/OTT platform from the dashboard, including:
Utilizing microservices architecture with docker containers makes our software highly-scalable on demand.
User Interface / User Experience
User experience can often be more important than content to customers. Our solution delivers what consumers want, when they want it, and what they want to view it on, in a highly intuitive user interface that's exceptionally user-friendly.

We are constantly updating our UI to optimize user experience. You can also customize the user interface of your apps directly from our middleware.
Our platform continues to evolve with new, interactive features, such as:
TTJ Can real-time analytics reporting system puts you in control of your analytics. Get detailed insights into your content investment by understanding your customers' viewing habits.

We provide you insight on your customer data, subscription revenue, and content consumption, for both Live Streaming TV and VOD.